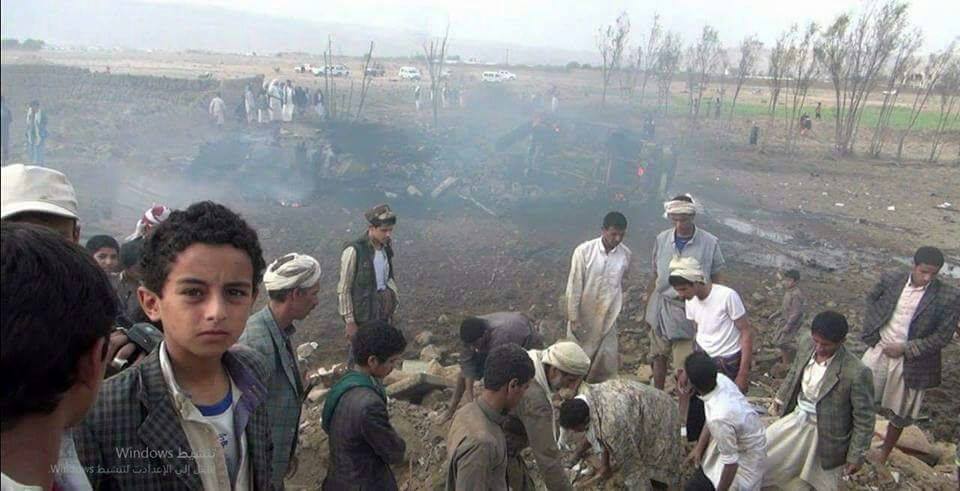 Why UN Not Documenting Saudi-led Crimes in Yemen?
YemenExtra
SH.A.
An official in the Ministry of Human Rights in Sana'a on Sunday has accused UN organizations of evading their real role of not investigating and documenting crimes committed by Saudi-led coalition in Yemen, calling on the international community to put an end to these abuses.
The official said that the UN organizations are not shouldering its responsibility for finding facts and documenting of war crimes committed by the Saudi-led aggression against the homes, women and children of Kushar district in Hajjah province.
He called on the international community to intervene."The international community must carry out its tasks to end the crimes and violations of the aggression against Yemenis," he said.
The Saudi-led forces expressed defeat of their tools and their project in Kushar by bombing civilians.
The raids and massacres against civilians committed by the Saudi-led coalition in the district of-Kushar come in retaliation from the citizens who rejected the subversive elements that the aggression brought to the district and even supported these elements through air-dropping packages of weapons and ammunition a number of seven times in order in an attempt to help these elements in achieving any victories, but they failed to achieve any.
Saudi Arabia relies heavily on the US in its brutal war on Yemen. Washington has deployed a commando force on the Arab kingdom's border with Yemen as well as the logistical support and aerial refueling.