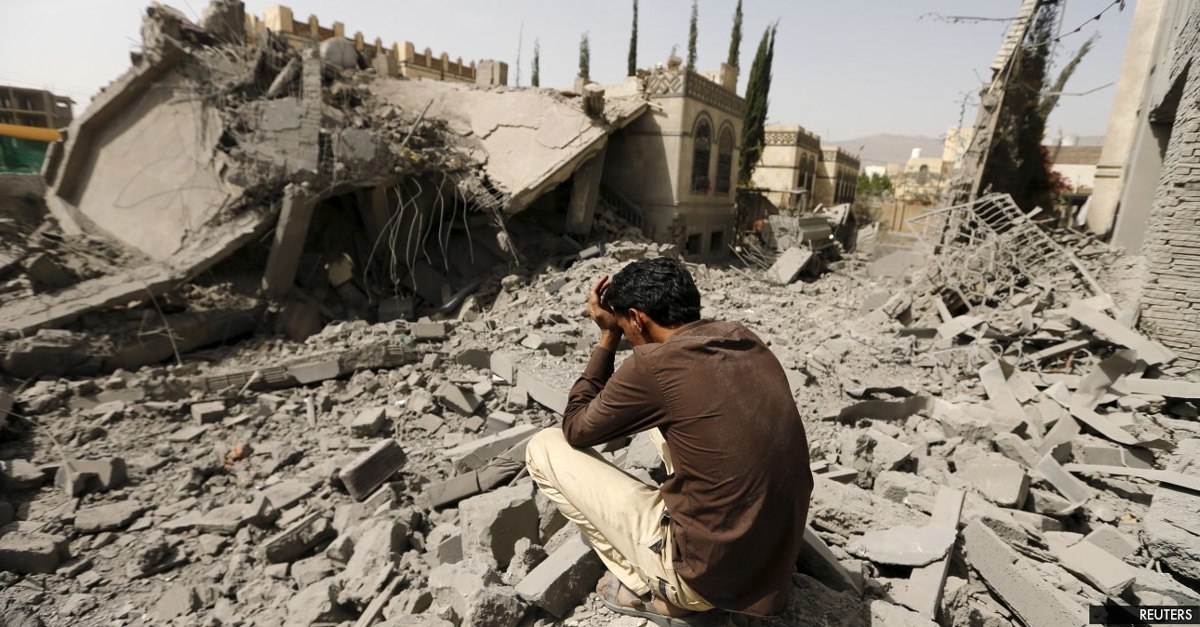 Within Hours, 57 Strikes Hit Yemen's Provinces
YemenExtra
SH.A.
Yemen's army spokesman Yahya Sarie said in a statement on Monday the US-Saudi fighter jets have carried out over 57 strikes on several Yemeni provinces over the past four days.
The strikes hit several of the provinces of Sana'a, Hajjah, Jawf, Sa'ada, Taiz, Marib, Najran and Asir province, Sarie said.
Sarie explained that the army forces have repelled the militias' eight attacks in Hodeidah, Asir, Taiz, Dhalea, Jawf, Najran, Jizan and Sana'a province, killing and injuring dozens of the militias.
The spokesman added that the army destroyed a number of military vehicles of the militias and bombed three military depots in the border provinces of Najran and Jizan.
The war on Yemen is a humanitarian catastrophe, with an average of 123 civilians killed or wounded every week and at least 14 million people at risk of starvation.
The Saudi-led coalition is alleged to be committing war crimes in Yemen, yet the United States continues to supply materials and troops in support of the coalition, prolonging a bloody, inhumane war. Efforts to extricate the United States from this immoral war