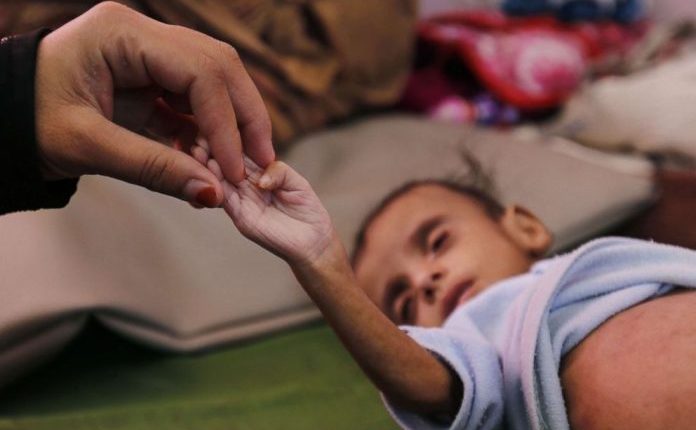 The Washington Post: Trump Administration Complicit in Saudi Crimes
YemenExtra
Y.A
U.S. President Donald Trump's administration is complicit in the ongoing bombing campaign in Yemen led by Saudi Arabia, The Washington Post said Wednesday. Since March 26, the US-Saudi aggression has bombed a hospital in the district of Kitaf and a school in the country's capital, Sana'a, according to the newspaper. "That makes the Trump administration complicit in the continuing atrocities, such as the latest school and hospital bombings," it reported.
The campaign has devastated Yemen's infrastructure, including its health and sanitation systems, prompting the UN to describe it as one of the worst humanitarian disasters of modern times. Trump recently vetoed a resolution aiming to end U.S. support for the Saudi-led war, claiming it would weaken his status as commander-in-chief and that Washington's support for Saudi Arabia "does not amount to engaging in hostilities."
"In reality, the Saudi bombing campaign would be unsustainable without that U.S. support, or the continuing sale of bombs and other material," the Post's editorial board said in an opinion piece. They noted that the Congress needs to look for other ways to force and change the U.S. policy toward the government led by Crown Prince Mohammed bin Salman, "whose record of extraordinary recklessness in foreign policy has been matched by unprecedented domestic repression."
"The ideal approach would be to address both issues, which are intertwined, and this is the strategy of a bipartisan Senate bill," the paper suggested. The vetoed bill included the suspension of arms transfers to the kingdom until it ends its campaign in Yemen and forcing accountability for the killing of Jamal Khashoggi, a Saudi journalist.
Source:al-Masirah