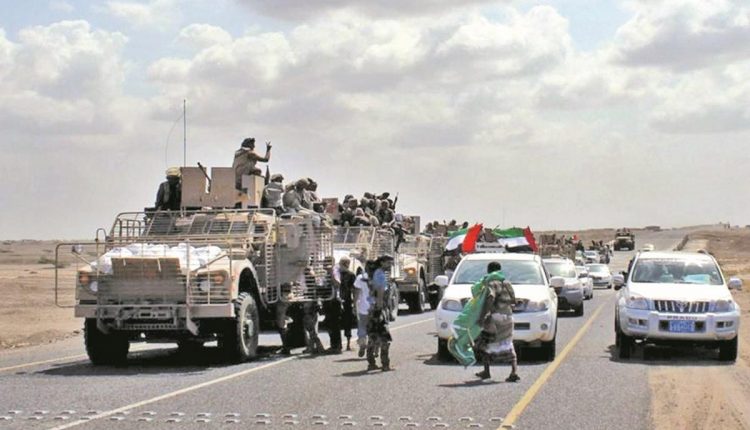 Saudi-led coalition mistreats these people over this
YemenExtra
Y.A
Sheikh Abdullah bin Issa Al Afrar, chairman of the General Council of the Sons of Mahrah and Socotra provinces, called on the Saudi-led led coalition, backed by the US, and the fugitive Yemeni president,Hadi ,to lift the restrictions on minister and former governor of Mahrah, Mohammed bin Keda, so that he will be able to return to his homeland Mahrah in eastern Yemen.
"The Province of al-Mahrah has enough of problems. We do not need any further aggravate and complicate  situation, as this does not serve anyone," Sheikh Abdullah bin Issa Al Afrar said in a letter to the coalition.
Al Afrar said that Saudi Arabia's detention of Minister bin Keda is a serious issue, which cannot be normal to al-Mahrah's people, and that his staying while being under house arrest says to a lot to his tribe and to the sons of Mahrah in general,stressing that the repercussions of the issue would negatively affect the security and stability in the province.
In March 2015, the US -backed –Saudi-led coalition started  a war against Yemen with the declared aim of crushing the Houthi Ansarullah movement, who had taken over from the staunch Riyadh ally and fugitive former president Abd Rabbuh Mansur Hadi, while also seeking to secure the Saudi border with its southern neighbor. Three years and over 600,000 dead and injured Yemeni people and  prevented the patients from travelling abroad for treatment and blocked the entry of medicine into the war-torn country, the war has yielded little to that effect.
Despite the coalition claims that it is bombing the positions of the Ansarullah fighters, Saudi bombers are flattening residential areas and civilian infrastructures.
However, Saudi Arabia relies heavily on the US in its brutal war on Yemen. Washington has deployed a commando force on the Arab kingdom's border with Yemen to help destroy arms belonging to Yemen's popular Houthi Ansarullah movement. Washington has also provided logistical support and aerial refueling.
The photo is from the archive