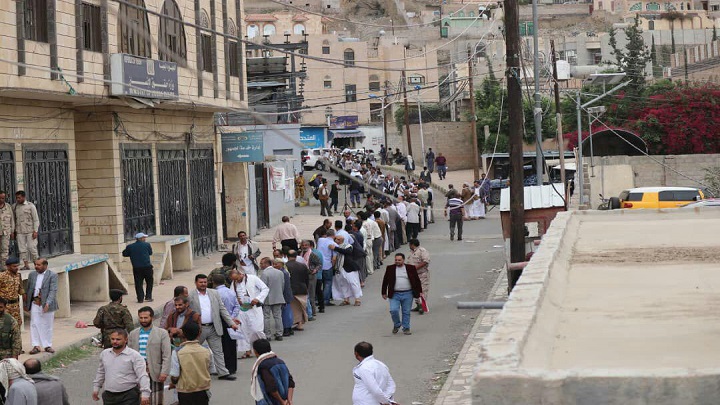 Yemen Petroleum Company Employees Continue Protesting in Front of United Nations Office
YemenExtra
M.A.
Yemen Petroleum Company employees continued to protest in front of the United Nations Office in the capital Sana'a for the 41st day demanding the release of oil vessels detained by the Saudi-led coalition. 
During the protest, the spokesman of the Company Amin Al-Shabati mentioned the catastrophic crisis caused by the continued detention of oil vessels, confirming that it affected all governorates of the Republic and all vital and health sectors.
He also held the countries of aggression and Aden Commission responsible for the consequences of the detention of these oil vessels.
The participants condemned the silence and non-response of the United Nations to their legitimate demands, despite the continuation of the protest to 41 days.