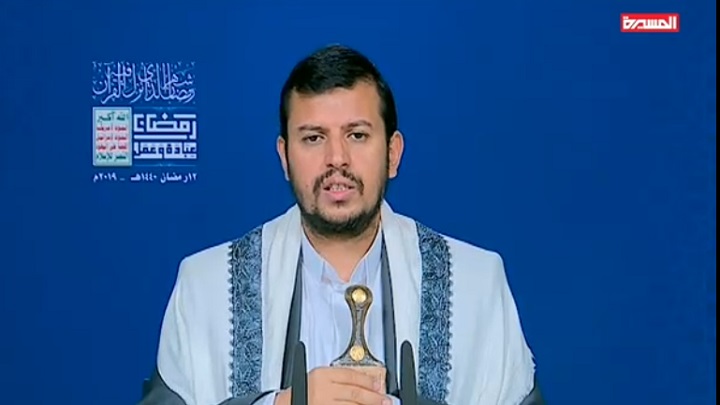 Sayyed Abdulmalik Condoles Families of of US-Saudi Crime Victims in Sana'a
YemenExtra
M.A.
Sayyed Abdulmalik Al-Houthi condoled Friday the families of the victims, who were killed in the US-Saudi crime in the capital Sana'a.
He stressed that the continued crimes by the Saudi-led coalition would never break the will of our dear people as they are determined to withstand and respond to aggression.
Sayyed Abdulmalik said that the US-backed coalition has the worst criminal record in the world today, led by Saudi Arabia and the UAE and those behind them.
He expressed his hope that the people after these crimes will move to the fronts and support fronts with combatants and money.