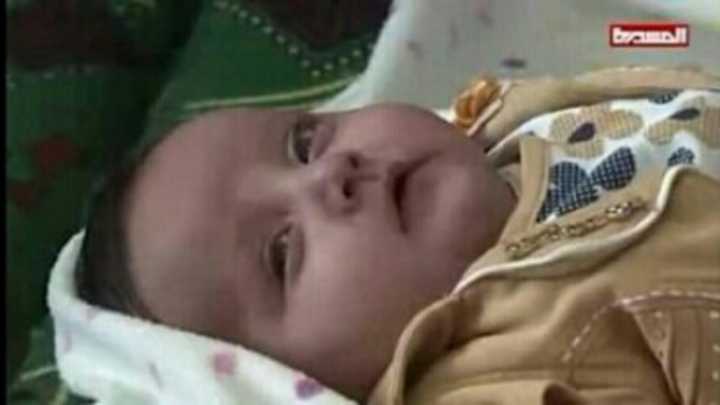 More than 27,000 Yemeni victims prevented of traveling abroad for treatment
YemenExtra
SH.A.
The Saudi-led coalition has caused the death of another patient female child with, who is suffering of weakened heart valve. Her death added to more than 27,000 patients who are being prevented of traveling for treatment abroad by the coalition.
The Director of Sirwah district,Marei al-A'meri announced the death of Amira Abdullah al-Zaidi on Sunday, after bitter suffering with the weakness of heart valves.
He said that the coalition refused to allow her family to travel for treatment abroad.
"The local authority has applied to the United Nations office in Sanaa to allow the family of the girl, Amira al-Zaidi, to travel outside the country for treatment due to her critical health condition, according to doctors ' decision in Sana'a hospitals," Al Ameri added.
"But the aggression coalition refused the United Nations' demand to allow the travel of the girl, who suffers from the weakness of the heart valves due to cluster bombs and poisonous gases dropped by the aggression on Sirwah district of Marib province."
"The death of Amira is a disgrace to the United Nations because of its failure to save her life, as well as the lives of thousands of Yemeni patients who died as a result of the blockade imposed by the Saudi-led coalition and the closure of Sanaa International Airport since August 2016," Al Ameri confirmed.
The coalition imposed an air embargo on the airports of Sanaa, Hodeidah, Taiz and all civilian traffic flights, causing a major humanitarian disaster, which led to "the deaths of more than 27,000 patients whose conditions require their access to treatment outside Yemen were prevented by coalition ," according to the Ministry of Health reports until the end of 2018.