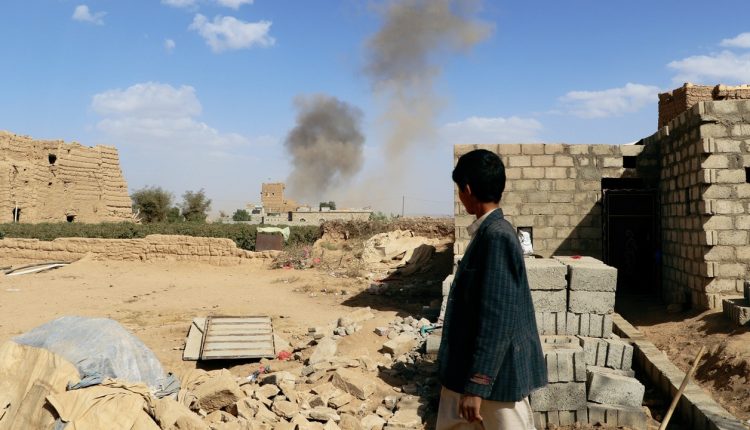 Saudi American War Crimes on Friday, July 12th, 2019: Record
YemenExtra
M.A.
The Saudi-led coalition and its mercenaries, on Friday, continued to launch raids and bomb a number of provinces, causing material damage to public and private property, while the mercenaries continued to violate the cease-fire agreement in Hodeidah.
A local source in Hodeidah reported that the aggression mercenaries bombed more than 100 shells on Faza areas of Tahita and Jah in the Department of Beit al-Faqih during the past hours. They also targeted 90 Street by medium machine guns.
The correspondent added that the mercenaries targeted by more than 46 mortar shells and heavy and medium caliber guns the houses of citizens in Zaafran villages of kylo 16. They fired more than 58 artillery shells at farms and property of citizens north and east Hiss province.
He added that the US-Saudi mercenaries shelled Faza area in Tahita by 17 artillery shells.
In Saada, a civilian was injured by a remaining bomb dropped by the Saudi-led coalition in Al-Safra district.
The US-backed coalition launched a raid on Al-Saifi area in Suhar district, while various villages in Razih border district were hit by Saudi missiles and artillery shells.