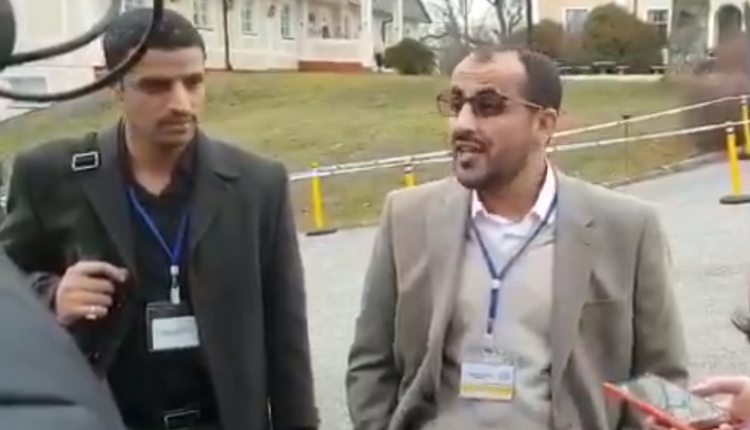 Head of National Delegation: Willing to Visit any Arab, Islamic Capital that Intends to End US-Saudi War
YemenExtra
M.A.
The head of the Yemeni National Delegation, Mohammed Abdulsalam, stressed on Sunday the delegation's readiness to visit any Arab or Islamic country that supports ending the Saudi-led war on Yemen. 
"In the face of the horrible destruction and starvation of our people for the fifth year, we will spare no effort to publicize the issue and to deliver the message of our popular steadfastness to the whole world in the face of the continued US-Saudi aggression and siege. We are open to any Arab or Islamic country that wants to strengthen the position of ending this absurdity," he said.
Abdulsalam's statement comes during the National Delegation's visit to the Iranian capital, Tehran. The Delegation met ambassadors of a number of European countries to discuss the issue of ending the US-Saudi aggression against Yemen.