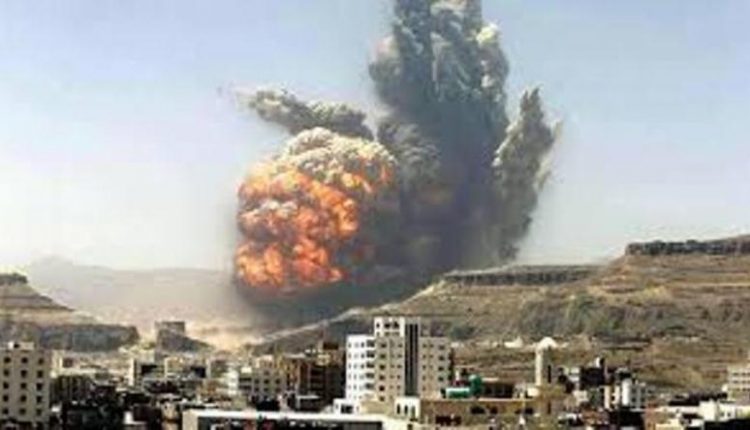 Yemeni official comes up with the soulation to end the war on Yemen
YemenExra
Y.A
Head of the National Delegation, Mohammed Abdulsalam, said that that "peace in the region comes with dialogue and understanding away from the clatter of arms and that our Yemeni people love security and peace throughout the Arabian Peninsula."
"In what logic did the world allow itself to denounce and condemn, serving the interest of US-Saudi alliance, while stay silence when it comes to the crime of the time, committed against our Yemeni people?" Abdulsalam added in a statement on Tuesday.
He added  that "more than ever, the UAE deserves to be targeted, stressing that the implementation of Balanced Deterrence operations in the depth of the UAE has been authorized and the military will choose the right place and time."
In a phone interview with Al Jazeera television, on Tuesday afternoon, he explained that the UAE plays in the margin of deception and misinformation of the national forces to be far from retaliation and deterrence, while they continue their war, siege, negative presence in the south and call for the disruption of the unity of the nation.
In March 2015, the US -backed –Saudi-led coalition started  a war against Yemen with the declared aim of crushing the Houthi Ansarullah movement, who had taken over from the staunch Riyadh ally and fugitive former president Abd Rabbuh Mansur Hadi, while also seeking to secure the Saudi border with its southern neighbor. Three years and over 600,000 dead and injured Yemeni people and  prevented the patients from travelling abroad for treatment and blocked the entry of medicine into the war-torn country, the war has yielded little to that effect.
Despite the coalition claims that it is bombing the positions of the Ansarullah fighters, Saudi bombers are flattening residential areas and civilian infrastructures.
More than 2,200 others have died of cholera, and the crisis has triggered what the United Nations has described as the world's worst humanitarian disaster.
#YemenCantWait #YemenGenocide #Yemen #Yemencantwait #YemenGenocide #Yemen_children #StoparmingEmirates #StoparmingSaudi #Stopthewaronyemen#LivingInYemenOnTheEdge#SoldarityWithThePeopleOfYemen