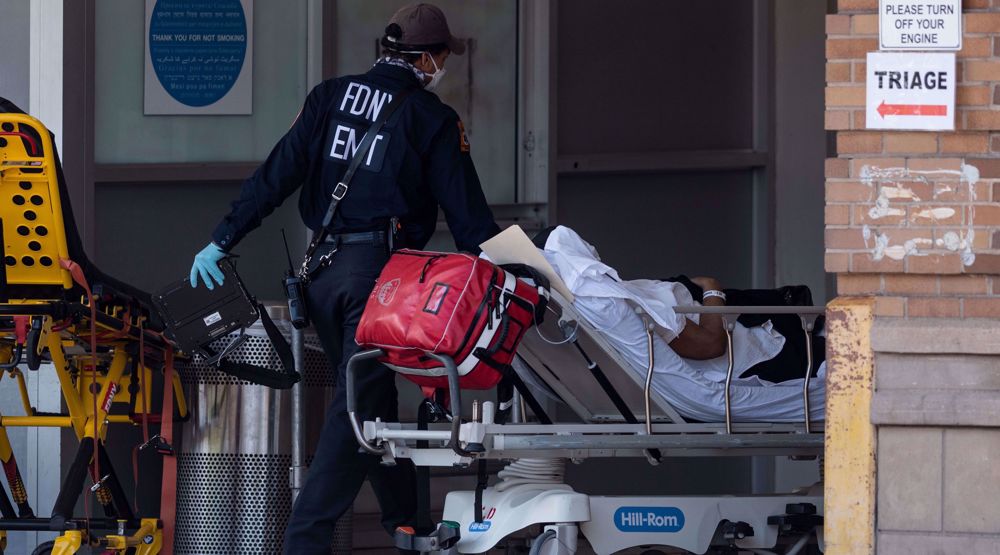 COVID-19 deadliest in New York's black, Latino neighborhoods
YemenExtra
New data shows New York City's black and Latino neighborhoods have seen death rates from the coronavirus nearly 15 times higher than others, highlighting social disparities in access to health care in the US.
The data, released for the first time since the pandemic kicked in, was gathered from the city's more than 60 ZIP codes.
In the wealthy, mostly white enclave of Gramercy Park in Manhattan, the rate is 31 deaths per 100,000 residents, the data shows. A long subway ride away in Far Rockaway in the borough of Queens, which is more than 40% black and 25% Latino or Hispanic, the death rate is nearly 15 times higher: 444 deaths per 100,000 residents.
"It's really heartbreaking and it should tug at the moral conscience of the city," Mark Levine, chairman of the City Council's health committee, said in an interview. "We knew we had dramatic inequality. This, in graphic form, shows it's even greater than maybe many of us feared."
New York City became the heart of one of the worst coronavirus outbreaks in the world in March and April.
Poor black and Latino New Yorkers are much more likely to do low-paid, essential jobs that cannot be done remotely, putting them at higher risk of exposure.
African Americans represent 13.4 percent of the American population, according to the US Census Bureau.
Racial disparities in health care and medical insurance, as well as economic and social inequality, are likely to blame for the higher mortality rate, new reports say.
Early data from US states suggested that African Americans are more likely to die from COVID-19.
Experts say racism in the US has led to a lack of investment in black communities and worse health care for the population in general.
"A pandemic just magnifies the disparities in healthcare that many communities of color face," said Dr. Summer Johnson McGee, dean of the School of Health Sciences at the University of New Haven.
The United States has the world's highest coronavirus death toll and infections, with more than 1.5 million confirmed cases and 90,369 deaths as of early Tuesday morning.