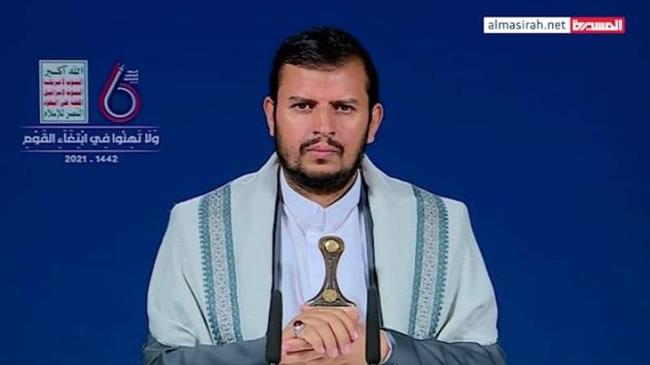 Houthi: War on Yemen is Directed by US and Israel, Implemented by Saudis
YemenExtra
The leader of Yemen's popular Ansarullah movement says Saudi Arabia and the UAE are advancing the agenda of the United States and the Israeli regime in the Middle East.
Speaking in a televised address in Sana'a on Thursday as the war in Yemen enters its seventh year, Abdul-Malik al-Houthi said Saudi Arabia and the UAE are simply executing their masters' orders in the ongoing aggression against Yemen.
Saudi Arabia and its regional allies, he said, had no legal justification or excuse for launching the war on Yemen in March 2015.
"The fact that then-Saudi Ambassador to the United States, Adel al-Jubeir, declared the start of the Saudi-led aggression, determines the identity of the actual aggressor," he said.
Israel, Houthi said, had been inciting a military action against Yemen months before the Saudi-led coalition decided to do so.