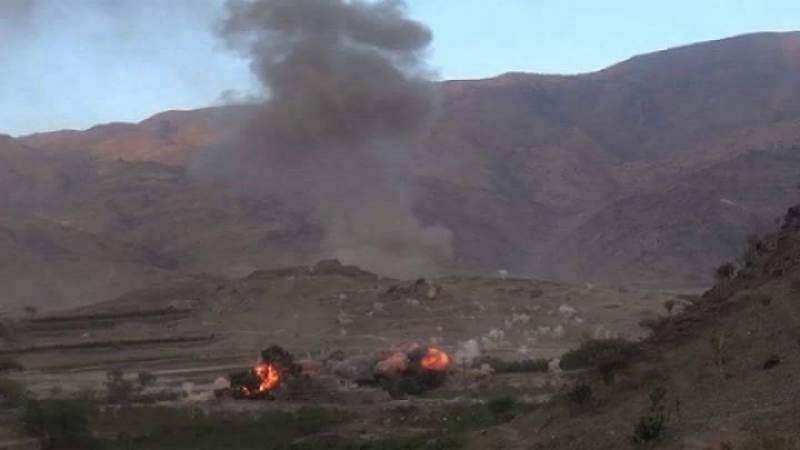 Saudi raids injures a civilian; Saudi warplanes launch 23 raids on 5 provinces
YemenExtra
The US-Saudi aggression forces continued to violate the Hodeida ceasefire agreement and a citizen was injured by violations in Al-Hodeida province and launched 23 raids on 5 provinces during the past 24 hours, a military official said.
The official stated that the aggression forces committed 182 breaches, including 2 infiltration attempts in Hays, 28 breaches with artillery shelling, and 45 breaches with various gunshots.
The official confirmed the injury of a citizen by aggression raid east of Hays, indicating that the warplanes targeted Hays district with 6 raids.
The aggression launched a raid near the Hodeida seaport and 2 raids on Al-Jarrahi district.
Among the violations were 24 warplanes flew over Al-Fazah, Al-Jabaliya, Hays, Al-Jah, and Al-Tuhaita, and 24 spy planes flew over Al-Jah, Al-Faza, Hays, and Al-Jabaliya.
The official stated that the aggression's warplanes launched 2 raids on Al-Hafa area in Al-Sabaeen district in Sana'a, a raid on Jehana district, and a raid on the Al-Aroush area in Khawlan district in Sana'a province.
He pointed out that warplanes targeted the communications network in the Al-O'r area of Munabeh border district and launched a raid on the Qahza area in the Sa'ada province.
In Marib province, the official added the aggression's warplanes targeted al-Jouba district with 7 and hit Serwah district with 9 raids.
The official stated that the aggressive air forces targeted Amran city with an air raid.