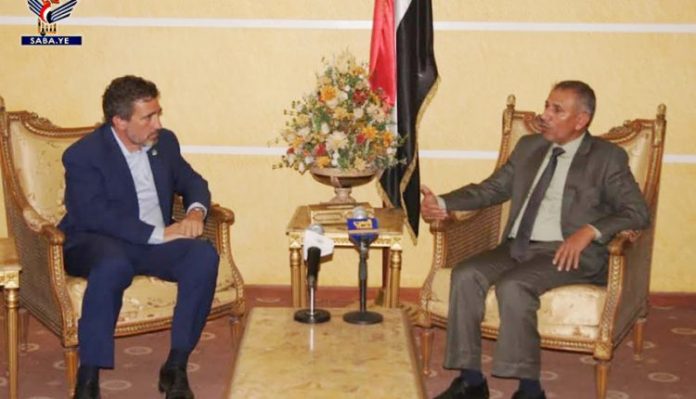 Transport Minister calls on UN to bring in navigational equipment, devices of Sana'a Airport
YemenExtra
The Minister of Transport, Amer Al-Marani, on Saturday called on the United Nations to pressure the Saudi-led coalition to allow the entry of navigational equipment and devices of Sana'a International Airport, which has been in Djibouti for more than a year.
During his meeting with Deputy Humanitarian Coordinator for Yemen, Diego Zorrilla, Al-Marani stressed the importance of entering these devices in the continuation of the airport's work and the provision of its navigational services to the fullest to ensure the safety and security of civil aviation.
The Minister of Transport reiterated the denial of any military manifestations at Sana'a International Airport.
For his part, Zorrilla pointed to the importance of opening Sana'a Airport for all civil, humanitarian and relief flights.
He confirmed that, during his visit to the airport last week after it was targeted by the coalition airstrikes, he did not see any military manifestations, but saw the extent of the destruction in the building of the Aviation Institute, the branch of the petroleum company, the quarantine center, and the Yemenia airplanes hangar.