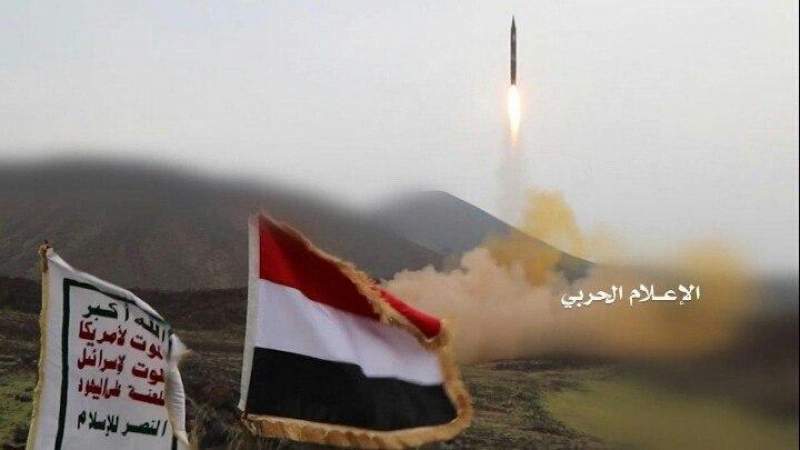 Army launches a ballistic missile on mercenaries gatherings in Marib
YemenExtra
The missile force targeted a large gathering of mercenaries affiliated with the aggressors in the third military region, last Wednesday, in Marib Governorate, with a ballistic missile.
The official spokesman for the armed forces, Brigadier General Yahya Saree said that the missile strike hit its target in the third military region in Marib, which led to the death and injury of dozens of mercenaries.
It is noteworthy that, on the 19th of this month, the missile force destroyed large gatherings of the enemy with two ballistic missiles while repelling a wide advance of ISIS and UAE mercenaries towards the positions of the Yemeni forces in Harib and Ain districts, resulting in a large number of dead and wounded mercenaries.