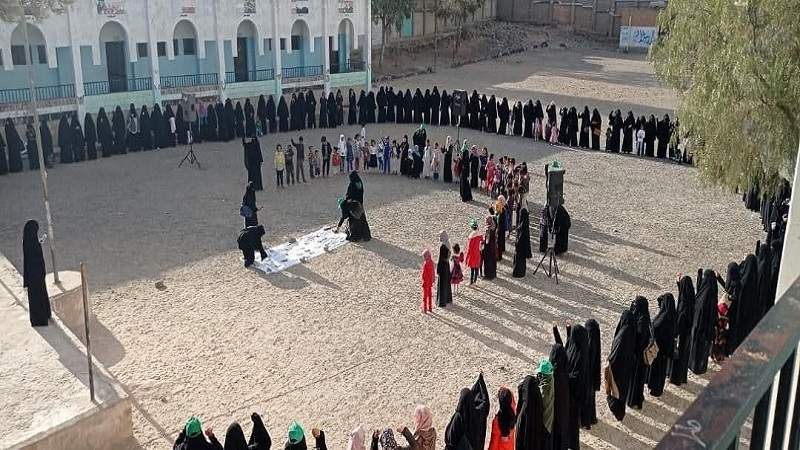 Yemeni women rally to condemn US-Saudi military and economic war
YemenExtra
The women's sector in the supervisory office in Sana'a governorate organized on Sunday a rally condemning the continued military and economic escalation of the US-Saudi aggressive coalition.
During the rally, the women of the governorate presented a financial convoy in support of the missile force and drones, praising Yemen's latest operations on the UAE under the name "Yemen's Hurricane".
The participants stressed that the crimes and siege of the aggression will not discourage the Yemeni people from proceeding in the path of pride and dignity and offering convoys of money and men until victory is achieved.
They also affirmed their readiness to offer the most precious to defend religion and sanctities, calling on the people of Yemen to support the fronts, thwart the schemes of the aggression and its mercenaries, confront their plots, and defend the dignity and pride of the Yemeni people.