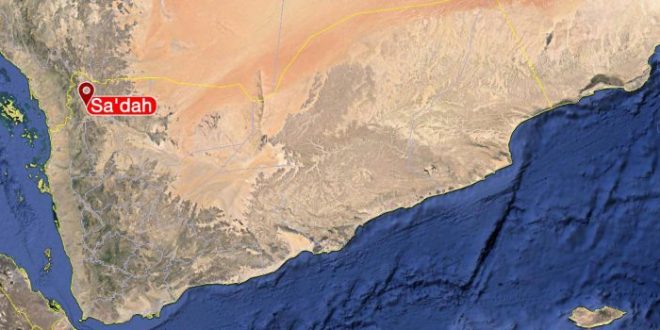 Five Citizens Injured by Saudi Border Guard's Fire in Sa'ada
Three citizens were injured Saturday in continued attacks by the Saudi army on the border areas of Saada Governorate.
Earlier on Friday, two citizens were injured by the Saudi border guard fire on border Monabbih district, in the same governorate.
In the past few days, the spy drones of the US-Saudi aggression launched three raids on the Shida district, in conjunction with a Saudi missile strike.
It is noteworthy that 16 citizens, including an African immigrant, were killed and wounded this week, as a result of Saudi artillery shells on the border districts of Shada and Monabbih.
Various areas of the border districts in Saada are subjected to Saudi missile and artillery shelling, on a daily basis, resulting in heavy casualties and material losses.