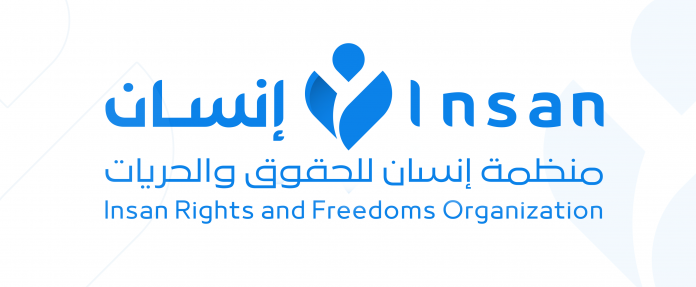 Insan Org: 2,000 Fishermen Kidnapped , 274 Dead, 215 Disabled, and 476 Destroyed Boats
Insan Organization for Rights and Freedoms held the United Nations and the Security Council responsible for silence and turning a blind eye to the crimes of the US-Saudi-Emirati aggression coalition against Yemeni fishermen.
In a press conference it organized today, to review its human rights report "Unseen Tragedies in the Red Sea " the organization stated that the organization's team pointed out in its report that there are 4 forms of violations against fishermen, represented in the naval blockade, arrest, kidnapping, direct killing, and the involvement of hidden fishermen in exchanges. Especially for prisoners.
The report added that the violations against fishermen detained in the prisons of the aggression coalition do not end, and the state of Eritrea also participates in the violations.
The investigative report revealed that 274 fishermen were killed directly by the US-Saudi aggression coalition, and the report also revealed that 215 Red Sea fishermen were disabled during their kidnapping by the aggression coalition and their armed groups.
Insan Organization's report confirmed that among the kidnapped fishermen there are a number of children who were practicing fishing with their parents. Some of them have been released, and some are still kidnapped and their fate is unknown.
The report referred to the fate of 11 Yemeni fishermen, who the American battleship (USS Forrest Sherman) claimed had rescued them from drowning and handed them over to the Coast Guard at the port of Nashtoon in Al-Mahra pointing out that the 11 fishermen were handed over to the forces of the aggression coalition and they are now in a private prison in Khamis Mushait prisoners of war.
The report indicated that the number of fishermen kidnapped over the past 8 years amounted to about 2,000 fishermen, 274 dead, 215 disabled, and 476 destroyed boats.
The report called on the international community to take responsibility to protect fishermen and their children and to take a firm stance to prevent these crimes.. calling on the Prosecutor of the International Criminal Court and the President of the Assembly of States Parties to the Court to investigate crimes committed against the Yemeni people in general and the fishermen category in an urgent and private manner.
For his part, Minister of Human Rights Ali Al-Dailami stressed the importance of moving within the legal and human rights framework to report the violations committed by the aggression coalition in the Red Sea. He pointed out that the great role of piracy in the Red Sea is for America, which practices murder and kidnapping in the Red Sea and in their secret prisons.
Al-Dailami said that the American crimes in the Red Sea are endless and the world should not be silent about them, pointing out that there is international complicity in all the crimes committed in Yemen and the suspicious role of the international community.