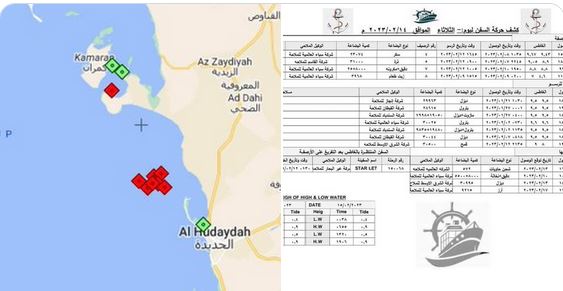 More Than 15 Ships Arrive to Hodeidah in One Day
Satellite images and navigational documents showed, on Wednesday, the restoration of the port of Hodeidah to its full suspended activity for the first time since the start of the war and siege on Yemen in March of 2015.
Satellite images showed that the area near the port of Hodeidah was crowded with ships heading to the port, most of them commercial, while documents circulated by activists showed that ships, including 6 loaded with fuel, were waiting to unload their cargo at the port.
For his part, Saif Al-Hadari, media advisor to Ali Mohsen, vice president of what was known as "legitimacy", said that the port under the control of what he described as "Houthis" received more than 15 ships only on Tuesday.