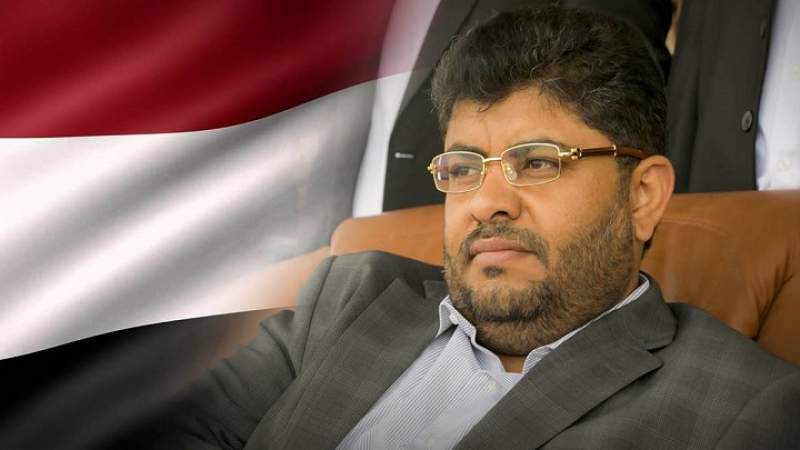 Mohammed al-Houthi: Yemeni Affairs Will Be Solved By Yemen Itself
Member of the Supreme Political Council, Mohammed Ali al-Houthi, has stressed that the rapprochement between Iran and Saudi Arabia is a matter concerning the two countries alone, while Yemen is "an independent issue". "L
"Only the Yemenis are the ones concerned with discussing and resolving it."
This came during an interview with the Yemeni official Arabic-language Al-Thawra newspaper published on Monday.
He added that "the vision put forward by Sayyed Abdul-Malik al-Houthi is the outlet to peace, and everyone is working on it, in order to stop the aggression, lift the siege, end the occupation, ensure compensation, and resolve the issue of prisoners."
"We hope that Saudi Arabia and all the countries of aggression will move towards peace and that all prisoners will be released and the missing will be revealed," he said.
Al-Houthi touched on the plans of aggression and its attempts to hit the home front by provoking chaos and revolts and creating problems between tribes, pointing out that Sana'a is able to thwart them.
"We advise everyone that eight years should be enough for them to come to reason and to understand the nature of the enemy, and that the enemy is only seeking to destabilise the interior and benefit from some of those who still have conspiratorial tendencies, especially those who benefited from the general amnesty," he explained.