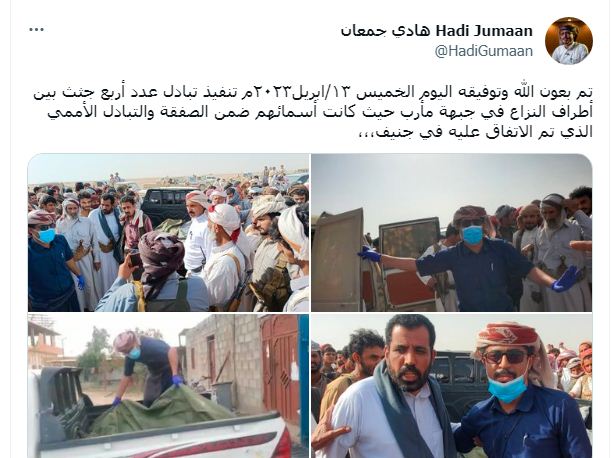 The Prisoner Exchange Process Began Today
The process of exchanging prisoners between Sana'a and the factions loyal to the coalition officially began. This comes in the wake of faltering for several times.
During the past hours, 4 bodies were exchanged on the Marib fronts.
The head of the Mediators Organization, Hadi Jamaan, said that the exchange process is within the framework of the prisoners' agreement that was concluded recently between Sana'a and the other parties under the auspices of the United Nations.
The local mediator also counted the deal as the inauguration of the major exchange process, which will start on Friday. The prisoners' agreement, which was signed in Switzerland, required the exchange of about 880 prisoners, most of whom belong to Sana'a.