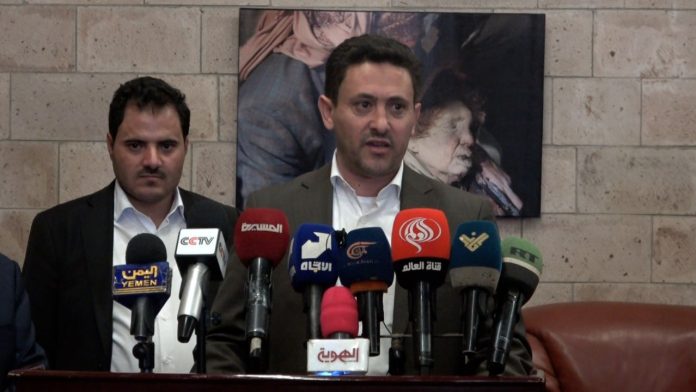 Prisoners Committee: 700 Captives To Be Released In Upcoming Swap With Coalition
The head of the National Committee for Prisoners Affairs in Sana'a, Abdul Qader Al-Murtadha, revealed on Sunday that a future prisoner exchange deal would be concluded for 700 prisoners from the Sana'a forces in exchange for 700 from the other side.
He reassured the families of the prisoners that there are still many cards to put pressure on the Saudi-led coalition to release the rest of the prisoners.
This came in a press conference held at Sana'a airport after the completion of the Ramadan prisoner exchange deal, which lasted for three days and included more than 700 prisoners.
Al-Murtadha explained that this deal included dozens of abductees who were kidnapped by the coalition and its militants from the occupied roads and areas, expressing his happiness at the completion of this deal.
He noted that among those freed today was abducted captive Samira Maresh, emphasizing that kidnapping her is a shame for the Islah Party, which is condemned by the Islamic faith, tribal customs, and local and international laws.
"We had released four members of a criminal cell affiliated with Saudi Arabia who had been sentenced to death in exchange for the release of Samira Maresh, who had not committed any crime," Al-Murtadha said.
Al-Murtadha made a deep apology to all the families whose relatives were not released in this deal, confirming that work is underway to liberate all the prisoners.
Over the past three days, a prisoner exchange agreement, which was signed in Switzerland on March 20, was implemented between the government of Sana'a and the coalition party and its militants.
The agreement included 706 prisoners of the Yemeni armed forces and dozens of abductees who were kidnapped on the roads, occupied areas and in Saudi Arabia, in exchange for Sana'a's release of about 181 prisoners of the Saudi army and their Sudanese and Yemeni mercenaries.