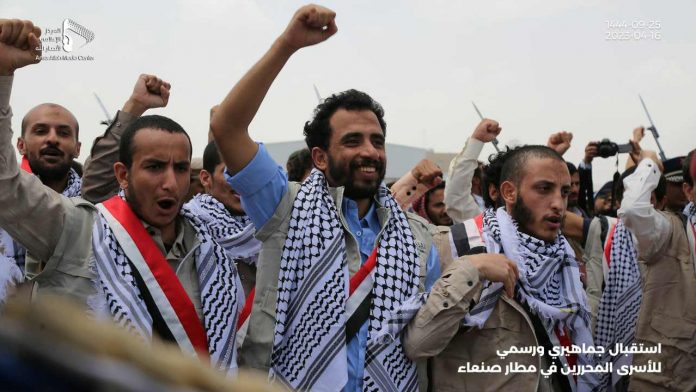 Sana'a Receives 105 Released Prisoners On Third Day Of Prisoner Exchange Process
The capital, Sana'a, received, in an official and popular ceremony at Sana'a International Airport, today, Sunday, 105 of its freed war prisoners, most of whom were in the Saudi-led coalition's prisons in Marib province.
The head of the National Committee for Prisoners, Abdul Qader Al-Murtadha, said that 105 prisoners and detainees arrived today in the last batch of the Ramadan deal.
"This deal was agreed last March and the second part will be implemented next May.
Three planes have arrived at Sana'a airport since the morning, carrying 105 detainees and prisoners from Marib to Sana'a airport, including the kidnapped Samira Marsh, in exchange for the release of 88 prisoners from the Saudi-led coalition's side.
An official and public reception was held at Sanaa Airport for the liberated prisoners, in the presence of members of the Supreme Political Council, the Cabinet, senior state officials, and military and political leaders.