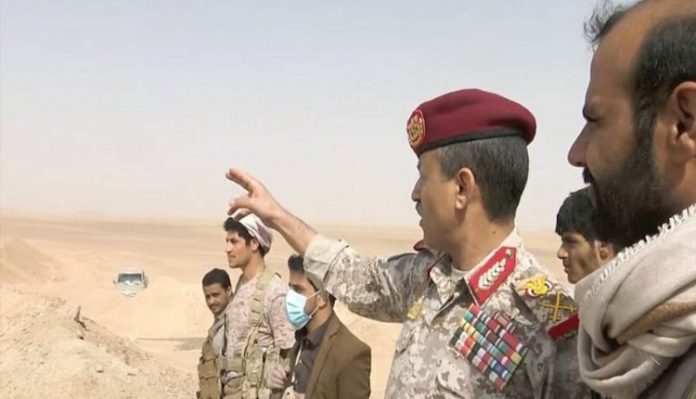 Defense Minister: "Our Wealth Is A Red Line That We Will Defend With All Our Might"
The Minister of Defense, Major General Muhammad Al-Atifi, and the Chief of the General Staff, Major General Muhammad Al-Ghamari have affirmed that Yemen's wealth is a red line that Sanaa would defend with all its power.
In a congratulatory cable they sent to President Al-Mashat on the occasion of Eid Al-Fitr, Al- Atifi and Al-Ghamari expressed their hope that the political moves of the Omani mediation would bear positive fruits that were commensurate with the aspirations of Yemeni people.
They hoped also that the Saudi-led coalition and those it recruited to serve it would deal with these moves and efforts aimed at peace with all credibility in order to reach solutions to end the aggression, siege, and occupation.
"But if the enemy seeks to present itself as the dove of peace in order to reach partial solutions commensurate with its objectives and does not respect sovereignty and does not absorb the facts on the ground, whether on the battle fronts or on the political side, then these efforts will inevitably fail miserably," they added.