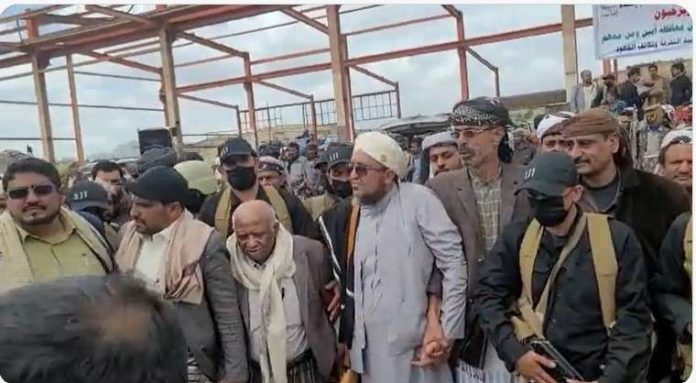 Sana'a Delegations Arrive to Abyan
Abyan governorate, one of the most important governorates in southern Yemen, will receive delegations from northern Yemen since the transitional government, calling for the secession of the south, took control of it.
Southern media circulated pictures of processions that included tribal delegations from Al-Bayda, which is under the control of Sana'a.
The delegations came to congratulate Major General Faisal Rajab after his release with the honor of the leader of the Ansar Allah movement .
The visit is the first from Al-Bayda tribes, which have been targeted by the Transitional Council's factions over the past years, with regional motives.
Sana'a had anticipated the visit by sending messages warning the Transitional Council against the consequences of any attempt to target the "unity", as stated by the Deputy Minister of Foreign Affairs in the Salvation Government, Hussein al-Ezzi.
Although the visit is purely humanitarian, it will constitute a new turning point in the relationship of the tribes in the south and north of Yemen, especially at this time when the southern movement is seeking to take possession of its exclusion from the scene.