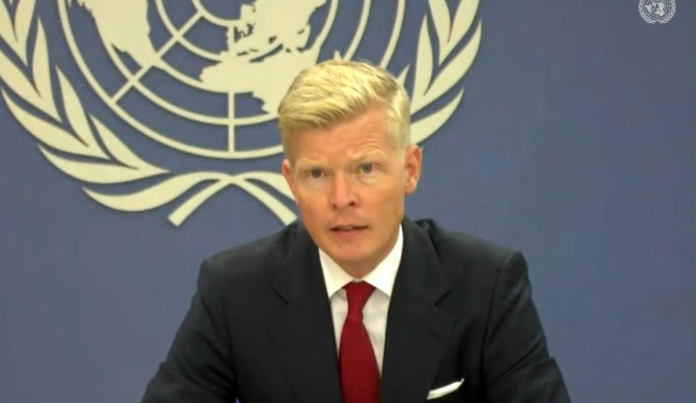 Two Days In Sana'a And Hours In Aden ,Grundberg Concludes His Visit To Yemen
The UN envoy to Yemen, Hans Grundberg, concluded his visit to Yemen, where he spent two days in Sana'a and hours in Aden.
The envoy, Grundberg, discussed for two days the truce efforts and the exchange of prisoners among the leaders of the Sana'a authority, before moving to Aden, where he met Rashad Al-Alimi, and left within hours of the coastal city in the south of the country.
The office of the UN envoy said that this visit comes within the active participation of the Special Envoy in Yemen and the region to promote reaching an agreement that puts Yemen on the path of an inclusive settlement.