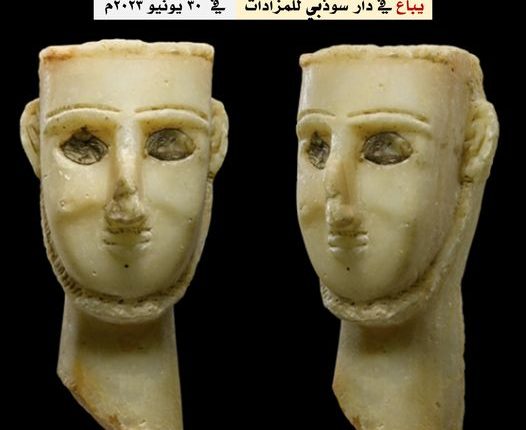 Looted Yemeni Artifact To Be Sold At Sotheby's Auction
A Yemeni activist and researcher specialized in tracing looted and stolen Yemeni antiquities, Abdullah Mohsen, has revealed that a rare Yemeni artifact will be offered for sale in Sotheby's auction.
According to Muhsin, the statue is the head of a man from Qataban from the third century BC.
For the first appearance of the statue, the researcher Mohsen explained that the first appearance was in the auction of Sotheby's Auction House on July 6, 1995, after the 1994 war, then at the Royal Athens Gallery in New York, and in February 1996 it was displayed at the Cerudin Gallery, Ascona in the canton of Ticino in Switzerland.
Its ownership was transferred to a private Swiss group, and sold outside the auctions to another private group, and on July 5, 2018, it was sold at the Bonhams auction.
On the 14th of this month, Mohsen revealed preparations for the "Bonhams" auctions in London to sell a rare Yemeni masterpiece "Saba Eagle", which is the oldest state emblem in history on July 6, 2023.