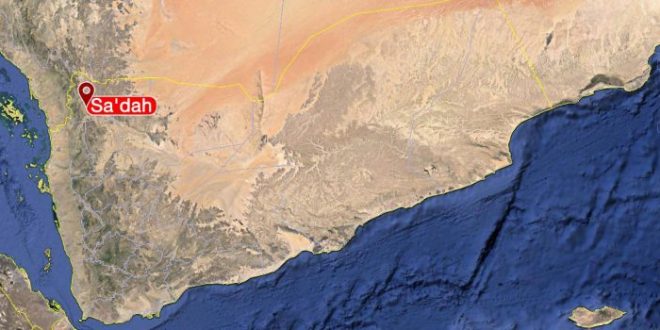 Nine Civilians Killed In Saudi Attacks On Border Areas Of Saada
Nine civilians were killed and 60 others injured in the Saudi attacks on the border areas of Saada province, northern Yemen, during the past month of Dhu al-Hijja.
According to statistics issued by the province's police, the Saudi attacks on the Yemeni borders included 42 ground artillery and missile attacks, and two air strikes, in addition to 22 shooting attacks from the Saudi border guards.
The statistics indicated that as a result of gunfire by the Saudi enemy border guards, 5 civilians were killed and 18 others seriously injured, while the ground artillery bombardment resulted in the killing of 4 civilians and the wounding of 42 others, most of whom were seriously injured.
The Saudi regime forces have continued their attacks on the border areas despite the UN-brokered armistice have been gone on in force, resulting in hundreds of deaths and injuries, as well as severe material damage to public and private facilities.