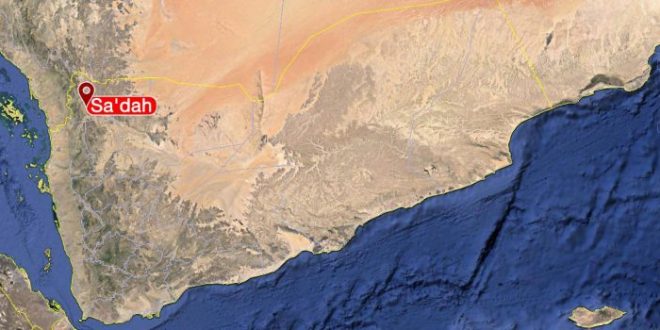 Saudi Army Escalates Attacks On Civilians In Border Regions Of Saada, Yemen
In a disturbing escalation, the Saudi enemy army has increased its attacks on civilians, their homes, and their properties in the border regions of Saada, in the north of Yemen, over the past few hours.
Security sources in the region have confirmed that nine citizens have been wounded as a result of artillery shelling by the Saudi enemy and sniper operations targeting the border areas of Razih, Qatabir, and Shada directorates.
The Saudi enemy army reportedly targeted populated villages in the border directorate of Shada with dozens of heavy artillery shells, resulting in six citizens being injured and several homes and properties damaged.
Three African migrants were also injured by machine-gun and sniper fire from the enemy border guards while they were in the Al-Thabit area of the border directorate of Qatabir. They were subsequently taken to Razih Rural Hospital for treatment.
A number of homes and properties were damaged as a result of several air raids carried out by the armed reconnaissance aircraft of the Saudi enemy army on the residential area of Al Ali in the border directorate of Razih from Saada.
In response to these events, the Human Rights Office in the governorate denounces the continued crimes of the Saudi regime against civilians and their properties in the border directorates of Saada.
The office condemned in a statement the silence of the United Nations Security Council, the United Nations and international organizations towards these crimes, holding the Saudi regime and all those complicit with it responsible for the crimes against civilians and their properties.
This comes as part of a series of ongoing crimes against civilians in the border areas of Saada by the Saudi enemy army since the beginning of the brutal aggression on the Yemeni people, which has resulted in the martyrdom and injury of hundreds of citizens, the displacement of dozens of families, and the destruction and damage of many homes and various properties.