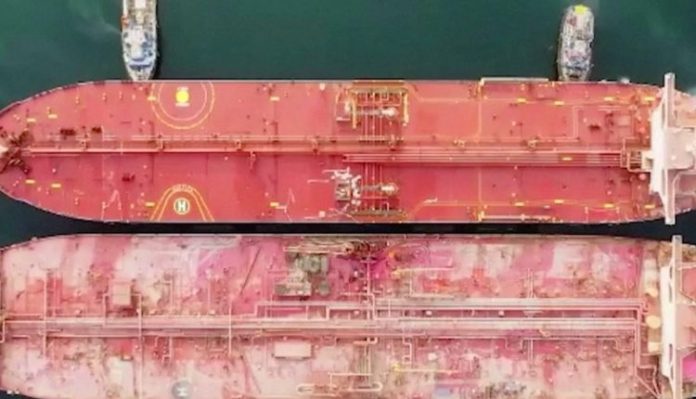 Dilapidated Oil Platform "Safer" Has Been Successfully Emptied Of All Petroleum
The United Nations announced on Friday evening the completion of unloading the dilapidated "Safer" reservoir's cargo of crude oil to the alternative tanker "Al-Yemen", formerly "Nautica", off the Yemeni coast in the Red Sea.
In a statement on the "Twitter" platform, the United Nations confirmed that it had successfully completed the transfer of oil from the giant floating tanker "Safer" off the Yemeni Red Sea coast, which prevented the current threat of a massive spill.
The statement stated that the ship Safer was at risk of collapse or explosion and that a large leakage from the tanker could have led to an environmental and humanitarian catastrophe, noting that more than 1.1 million barrels of oil were transferred to the replacement tanker over the course of 18 days.