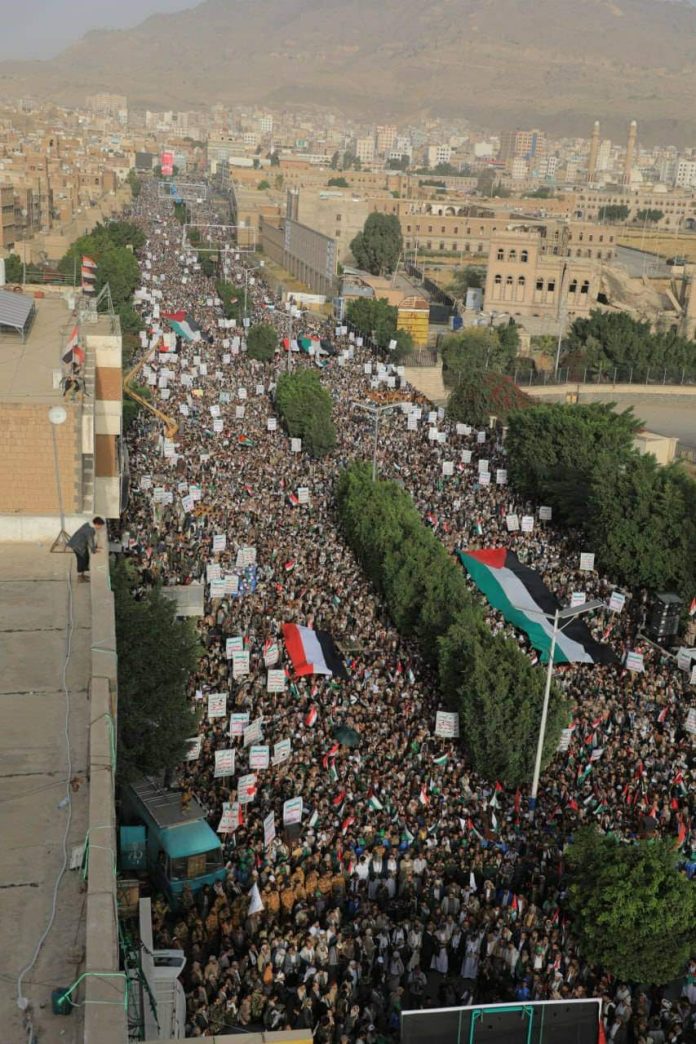 Yemenis Rally In Huge Crowds To Express Support For Palestinian Resistance Operation
The capital, Sana'a, witnessed on Saturday afternoon,, a major mass rally in support of the heroic military operation "Al-Aqsa Flood" launched by the Palestinian Resistance Movement "Hamas" against the occupying Zionist enemy entity.
At the rally, a statement was issued expressing pride in the unprecedented heroic epics that the resistance heroes in Gaza carried out.
The statement declared the Yemeni people's blessing for the holy operation "Al-Aqsa Flood", noting Yemen's belief in the unity of the battle and the unity of destiny.
The rally's statement also declared a state of comprehensive popular and military alert in preparation for any development on the ground that requires direct participation alongside the Palestinian people and their valiant resistance.
"The Al-Aqsa flood battle does not only concern the people of Palestine, but rather is the battle of the entire nation and the battle of free people in the entire world," the statement added, indicating that the "Al-Aqsa flood" battle will not stop until Israel announces its surrender, acknowledges its humiliation, and prepares to leave all of Palestine's lands.
The statement stressed that America, the primary international supporter of Israeli arrogance, must acknowledge the reversal of equations and hasten to dismantle this usurping entity before it is swept away by the Al-Aqsa flood.