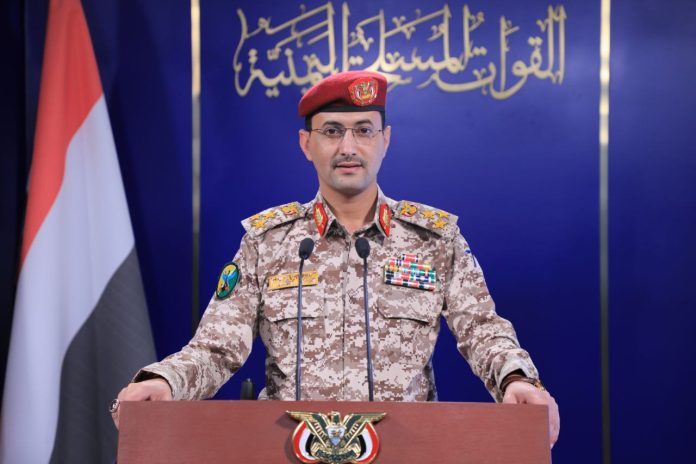 Yemeni Armed Forces Confirm Launching Strikes Against Israel in Retaliation For Its Aggression Against Gaza
The Yemeni Armed Forces declared that they launched a large batch of ballistic missiles, cruise missiles, and a significant number of drones targeting various "Israeli" enemy positions in the occupied lands in response to Zionist crimes and massacres against Palestinians in the Gaza Strip.
"Based on our sense of religious, moral, humanitarian, and national responsibility and in response to the demands of the Yemeni people and the demands of the free nations, and in aid to our oppressed people in Gaza, it was imperative for the Yemeni Armed Forces to act with reliance on God in support of the historic plight of the dear Palestinian people," The Yemeni Armed Forces Spokesman Brigadier General Yahya Sare'e said in a statement on Tuesday.
"This operation is the third one in support of our oppressed brothers in Palestine," Brigadier General Yahya Sare'e said.
He vowed that they will continue to execute more strikes with missiles and drones until the "Israeli" aggression stops.
"What destabilizes the region and expands the scope of the conflict is the Zionist enemy continuing to commit crimes and massacres against the people of the Gaza Strip and all the people of Palestine," he affirmed.
The military spokesmen affirmed that the stance of the Yemeni people towards the Palestinian issue is firm and principled and that the Palestinian people have the full right to defend themselves and attain their complete legitimate rights."