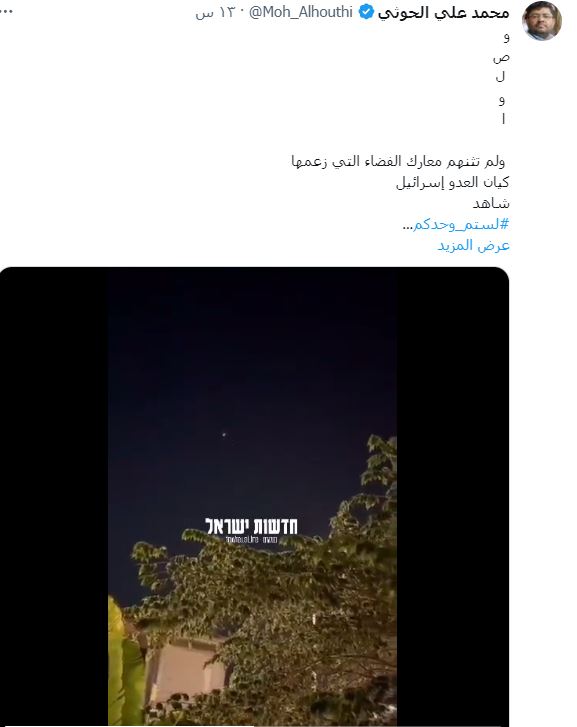 Al-Houthi Shows A Video Clip Of A Missile Accurately Reaching Its Target
leaders in Sana'a published a video clip showing the moment a ballistic missile accurately executed its target in the occupied territories of Palestine.
The most prominent person circulating the clip was a member of the Supreme Political Council, Mohammed Al-Houthi.
The clip shows the moment the ballistic missile landed on the Israeli city of Eilat in the Red Sea, amid the failure of attempts to intercept it.
Al-Houthi commented in a tweet on the clip with the phrase "arrived," confirming that the attack launched by Sana'a forces is achieving its goals precisely.
The clip was published after a speech by the leader of the Ansar Allah movement, Abdul-Malik al-Houthi, in which he revealed a new operation against the Israeli occupation that had not been announced.
He confirmed that the Sana'a attacks achieved their goals accurately, which is a message to skeptics and those who are trying to reduce the size of the Sana'a attacks, which have exceeded 7 attacks .