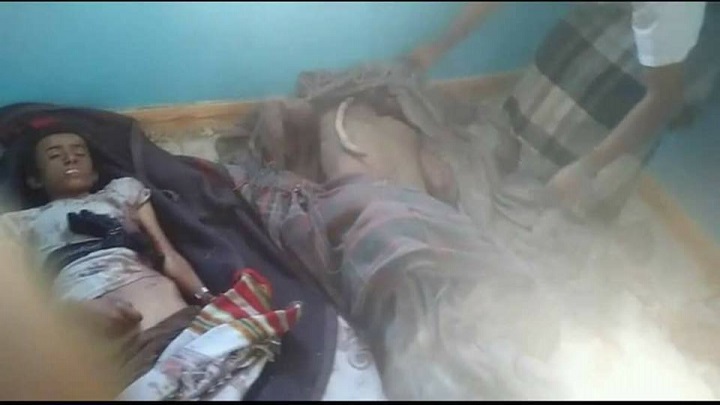 An Additional 6 Yemeni Civilians Added to a List of Numbers; The Death Toll
YemenExtra
M.A.
A number of Yemeni civilians have just been added to a list of numbers; the death toll.
The victims lost their lives following airstrikes conducted by the Saudi-led coalition on Al-Quor region based in Qamr District on Friday, resulting in six civilians killed and another five wounded.
In a series of crimes committed by the Saudi-led coalition almost on a daily basis, today's crime left six killed and five injured, among them are women and children in three raids that targeted two houses in Al-Quor area in Qamr District, local source told YemenExtra.
The source noted that the rescue operations are still ongoing and that bodies are still dug for until this moment.
Last Wednesday, one person lost his life while two others sustained wounds due to indiscriminate attacks waged by the Saudi border guards in Al-Raqu Valley based in Manbah bordering district, Saada Province, northern Yemen.