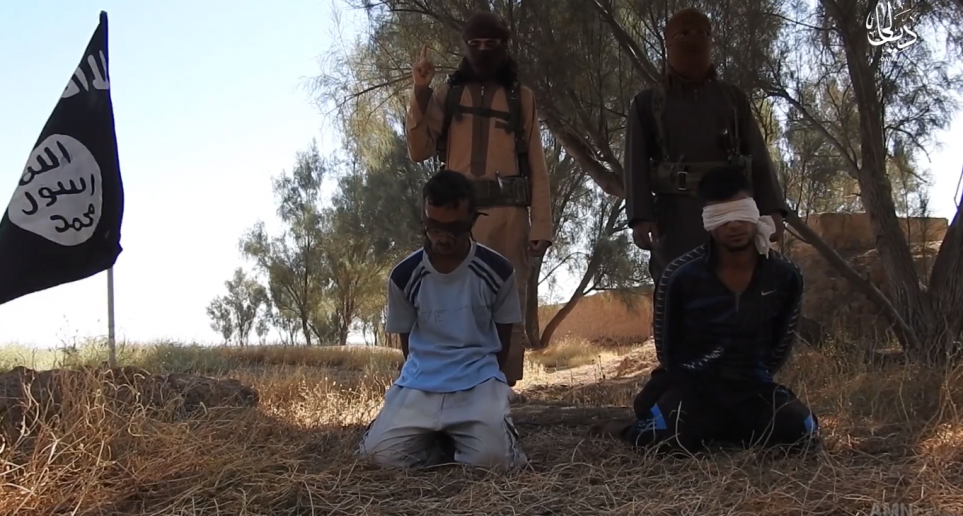 Highly graphic video: ISIS executes, decapitates scores of Iraqi prisoners
YemenExtra
Y.A
Over a dozen captured soldiers were executed by either beheading or close-range gunshots in the latest underground propaganda video released by the Islamic State, this time showcasing fourteen minutes of ambushes and executions taking place across various rural locations in Iraq.
The footage starts off with classic jihadist music and then shows battle footage from more recent hit-and-run raids and ambushes supposedly conducted against the Popular Mobilization Units (PMU), a predominately Shiite wing of the Iraqi Armed Forces.
Once a lesser known insurgent group, ISIS rose to notoriety in 2014 after it began beheading western journalists and captured large swathes of Iraq and Syria, prompting the US to form a regional coalition to crush the terror group.
Reaching its territorial peak in 2015, the Islamic State has since suffered a series of losses on the battlefield, leaving it reduced to a narrow strip of land along the border between Iraq and Syria.
Source: Website