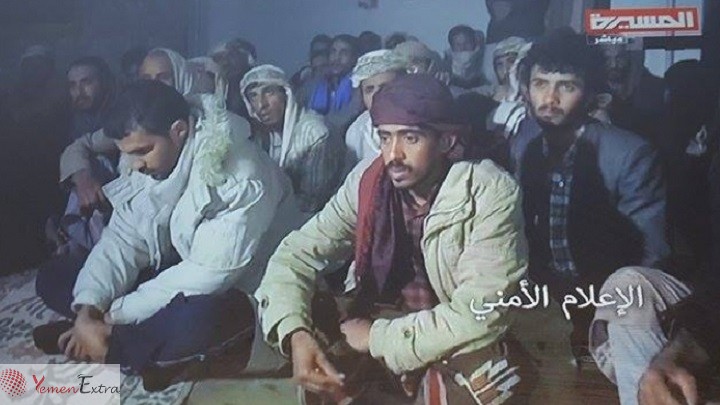 Saleh Militias Surrender Themselves to Yemeni Security Services
YemenExtra
M.A.
Yemeni-Almasirah channel broadcast on Sunday afternoon displayed scenes of a group of misled men working in favor of Saleh militias with the aim of forming an internal war to weaken Yemen.
Several members of the militias handed themselves over to the security services of Ansarullah on Sunday after they were completely besieged, Interior Ministry source told YemenExtra.
Moreover, the Ministry expressed its appreciation to the honorable citizens for their cooperation in maintaining security and promoting public tranquility.
This comes in the light of widespread popular relief with the roads opening and the control of the bandits affiliated with Saleh militias.