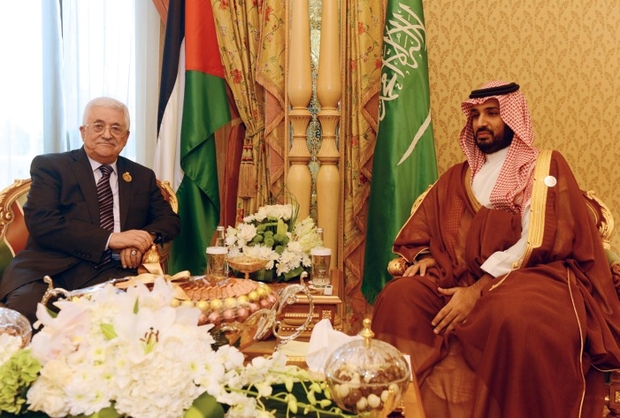 Saudi Arabia Proposes Abu Dis Instead of Al-Quds as Palestinian Capital: Report
YemenExtra
M.A.
Saudi Arabia had suggested to the Palestinians that Abu Dis be the capital of the Palestinian state instead of Al-Quds, as part of the consultation on the so-called peace plan of US President Donald Trump, The New York Times reported.
According to a report by The New York Times published Sunday, the proposal offers the Palestinians a non-contiguous state in the West Bank and Gaza Strip over which they will have only partial sovereignty. The plan is said to leave the majority of Israeli settlers in the West Bank in place and will not grant Palestinian refugees and their descendants living in other countries the right of return to Israel.
Saudi Arabia's Crown Prince Mohammad bin Salman presented the proposal to Palestinian Authority President Mahmoud Abbas during his surprise visit to Riyadh last month, the Times said.
The report cited unnamed Palestinian officials from both Fatah and Hamas, Lebanese officials, and several other people briefed on the initiative, as saying that the Saudi Crown Prince offered the Palestinians a significant increase in financial aid as incentive for accepting the deal, but also said that if Abbas were to reject the terms of the agreement he would be pressured to resign.
Abu Dis is a Palestinian town which lies in Al-Quds Governorate beyond the West Bank separation wall bordering Al-Quds proper.
The Saudi-backed plan also reportedly includes the addition of parts of Egypt's Sinai Peninsula to the Gaza Strip in exchange for certain West Bank territory which will be annexed by the Zionist entity.
Both the White House and Saudi Arabia denied the plan.
"There is constant speculation and guessing about what we are working on, and this report is more of the same," White House spokesman Joshua Raffel told the Times.
Saudi Arabia's ambassador to the US, Prince Khalid bin Salman, also denied the proposal said in a statement emailed to the Times. He claimed that "the Kingdom remains committed to a settlement based on the Arab peace initiative of 2002, including East Jerusalem as the capital of a Palestinian state based on the 1967 borders. To suggest otherwise is false.
Source: The New York Times