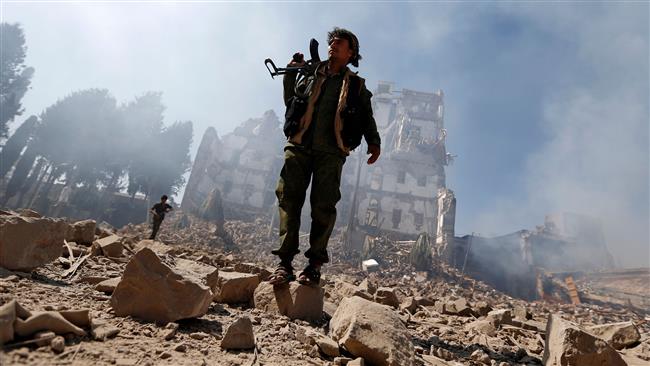 Saudi jets continue to bomb Sana'a despite calls for humanitarian ceasefire
YemenExtra
The UN has stressed that despite calls for a humanitarian ceasefire in Yemen, Saudi Arabia continues to bomb the capital Sana'a.
"Airstrikes have continued while ground fighting and shelling have been reduced," said UN spokesman Stephane Dujarric on Tuesday.
He added that Saudi Arabia had bombed the capital over 25 times in less than 24 hours, adding that some of the strikes had hit close to the UN's compound in the city.
Dujarric added that UN food supplies in Yemen were running out, and that seven vessels carrying food requirements are blocked by Saudi-led coalition from entering Hudaydah and Salif ports.
Meanwhile, the UN Security Council also stressed that humanitarian situation in the country was "dire," and that the country "stands at the brink of catastrophic famine."
The spike of airstrikes seems to be related to the death of former Yemeni president, Ali Abdullah Saleh, was killed on Monday while attempting to escape Sana'a to Ma'arab Province. This came shortly after he broke ranks with the Houthi Ansarullah movement in favor of the Saudi-led military coalition, which has been pounding Yemen to reinstall its former Riyadh-allied government.
Press TV