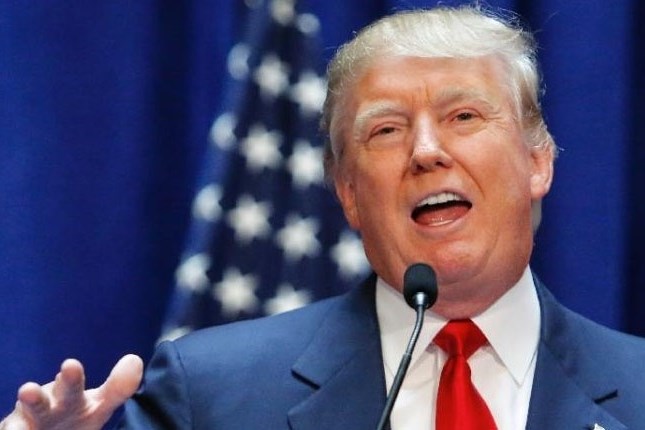 Breaking with decades of US policy, Trump recognizes Jerusalem as capital of Israel
YemenExtra
Y.A
In an unprecedented move, US President Donald Trump announced on Wednesday evening that the US officially recognizes Jerusalem as the capital of Israel, and that the American government will begin the process of moving its embassy from Tel Aviv to Jerusalem.
The announcement came after days of speculation from international media and condemnation from Palestinian and international leaders, imploring Trump not to take the step, which many said "crossed a red line."
In his speech which he delivered in the White House to a room of reporters, Trump praised his decision as "a new approach" to the Israeli-Palestinian conflict, and lauded himself for making a decision that former US presidents did not have "the courage" to make.
"I have judged this to be in the best interest in the pursuit of peace between Israel and the Palestinians," Trump said, calling the step "long overdue."
"Israel is a sovereign nation…that has the right to determine its own capital," Trump said, ignoring the fact that Israel has occupied East Jerusalem for 50 years, in violation of international law.
According to the US president, who has claimed that he will broker the "ultimate peace deal" between Israel and the Palestinians, his decision was "the right thing to do."
"The embassy in Jerusalem will be a magnificent tribute to peace," he said, adding that "this decision is not intended to reflect a departure from our strong commitment to facilitating a peace agreement."
"We want a great deal for Israel and a great deal for the Palestinians," he said. "I reaffirm my administration's longstanding commitment to a future of peace and security in the region."
Palestinian and Arab leaders warned Trump of causing instability and unrest in the region, with protests already being reported in cities across the West Bank and Jordan in response to the decision.
Despite repeatedly making the promise to move the embassy throughout his presidential campaign, in June, Trump signed a temporary order to keep the US embassy in Tel Aviv, a renewable six-month waiver that has been signed by every US President for the past two decades.
The move is being regarded as the first step to a drastic abdication of longstanding US policy that has largely adhered to international standards on Israel-Palestine, which maintains that East Jerusalem is an intricate part of occupied Palestinian territory and the capital of any future Palestinian state, despite Israel's annexation of the territory.
The fate of Jerusalem has been a focal point of the Israeli-Palestinian conflict for decades, with numerous tensions arising over Israeli threats regarding the status of non-Jewish religious sites in the city, and the "Judaization" of East Jerusalem through settlement construction and mass demolitions of Palestinian homes.
Source: Website