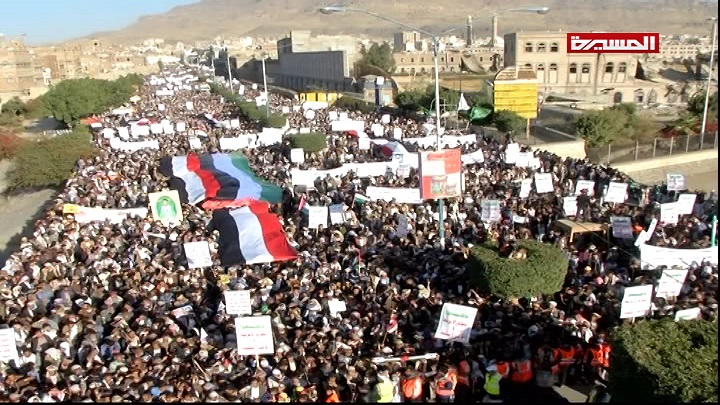 Saudi Warplanes Hover over Pro-Palestinian Crowded Rallies in Yemen
YemenExtra
M.A.
Hundreds of thousands of Yemenis protested on Friday afternoon against the US decision to recognize Al-Quds (Jerusalem) as the capital of Israel. 
In the Yemeni capital Sana'a, crowds responded to the call of Ansarullah leader Sayyed Abdol Malik Al-Houthi and rallied in solidarity with al-Quds against the US attempt to hide its Arab and Islamic identity in order to serve the Zionist interests.
In Saada, northern Yemen, many people also heavily participated Friday morning in the rally held in protest of the US Jerusalem recognition under the US-Saudi warplanes which were flying over the scene.
Early on the same day, the Saudi warplanes perpetrated a fresh massacre which killed 23 Yemeni civilians in Saada.