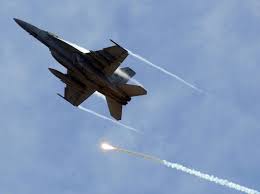 Death and wounding of five citizens by coalition's raid on Sana'a
YemenExtra
SH.A.
US-Saudi military jets have pounded Yemen's capital, Sana'a, killing three civilians and injuring two more.
The attacks struck al-Rawzah neighborhood in the north of Sana'a early Tuesday, Yemen's al-Masirah television network reported.
It said that, the bombardment targeted the residential buildings surrounding the Cadet College in the capital.
Coalition's warplanes also hit a residence in Razah District of Sa'ada Province in Yemen's northwest twice.
The raids came hours after at least 14 people lost their lives in similar Saudi aerial assaults against civilian targets across the country.
United Nations chief Antonio Guterres called on Sunday on the US to pressure Saudi Arabia into ending the "stupid war" which is causing "terrible suffering to the Yemeni people" and also harming the kingdom itself.