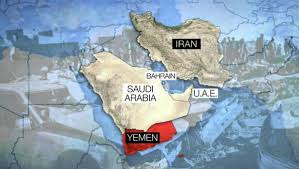 Iran denies supplying missiles to Yemen
YemenExtra
SH.A.
The Iranian foreign ministry once again rejected western media reports claiming that the country has provided Yemen with missiles which have been fired at Saudi Arabia.
"The report attributed to one of the UN investigation teams was fake and has no authenticity. We support the Yemeni people spiritually and reject these allegations. Whatever happens in Yemen is related to the country and the resistance of the Yemeni people," Foreign Ministry Spokesman Bahram Qassemi told reporters in his weekly press conference in Tehran on Monday.
Warning of the dangerous situation in Yemen, he said, "I should emphasize that the main problem in Yemen is the Saudi aggression and we wish this aggression comes to an end as soon as possible."
"Yemen is in dire need of humanitarian aid by the world and we want all countries and world freedom-seekers to help the Yemeni people in any possible way," General Jazzayeri said.
He stressed that Iran has only sent humanitarian aid to Yemen, and said, "The Yemeni fighters are so much capable that they confront and fight against the enemies without any need to others."
General Jazzayeri dismissed allegations on Iran's military and missile aid to Yemen, and said, "Yemen's legal government and fighters provide their defense needs themselves."
Suorce:Websites