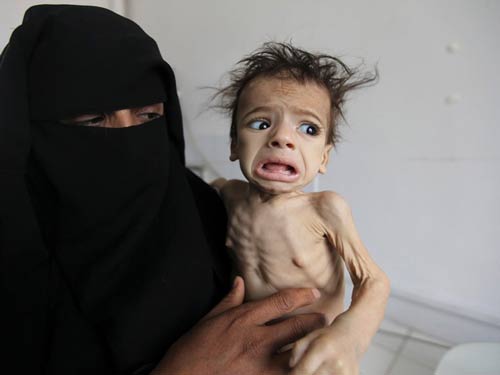 UN Official Urges Lifting of Yemen Blockade as Required by International Law
YemenExtra
M.A.
UN Humanitarian Coordinator in Yemen Jamie McGoldrick called all parties involved in the blockade of Yemen's ports to facilitate access to humanitarian aid as required by international law.
McGoldrick said that about 8.4 million Yemenis are "a step away from famine" and depend on UN operations for safe water, food, medicine and shelter.
"[Parties involved should] fully facilitate sustained and unimpeded humanitarian access as required by international humanitarian law," McGoldrick said on Monday. "As stated by the UN Secretary-General, it is in the interest of everybody to stop this war."
Yemen has been since March 2015 under a brutal aggression by Saudi-led coalition, in a bid to restore power to fugitive former president Abdrabbuh Mansour Hadi.
Tens of thousands of Yemenis have been injured and killed in Saudi-led strikes, with the vast majority of them are civilians.
The Saudi-led coalition – which also includes UAE, Bahrain, Egypt, Morocco, Jordan, Sudan and Kuwait – has been also imposing a blockade on the impoverished country's ports and airports as a part of the aggression.
Numerous international observers have called on Saudi Arabia to end the blockade, which has exacerbated the mass suffering of Yemeni civilians.
Source: Sputnik