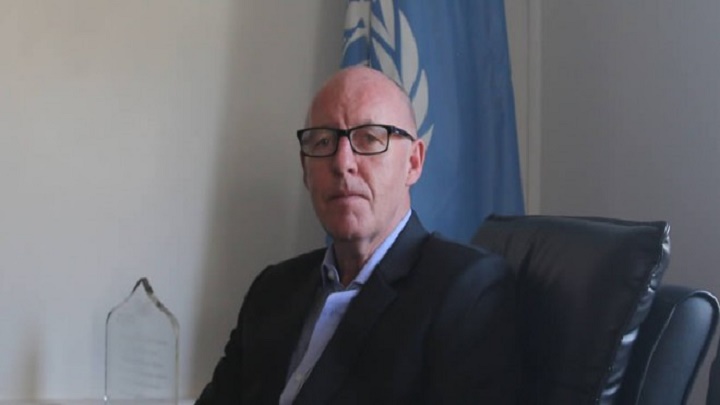 UN: Yemen has the biggest humanitarian disaster in food insecurity
YemenExtra
M.A.
"The United Nations can not play any political role and its primary mission is purely humanitarian," said Jamie McGoldrick, humanitarian coordinator for Yemen and UN Resident Representative.
"The purpose of the United Nations and other international humanitarian organizations is primarily to help those who need Assistance in Yemen," he added.
During a workshop on Yemen's Humanitarian Action Strategy for 2018, held in Sana'a today, McGoldrick called on the concerned parties in Yemen to facilitate humanitarian operations and cooperate more in this regard.
He added that "the humanitarian situation in Yemen is very serious because of the siege and the continuation of combat operations after a thousand days of war, the suffering of Yemenis has been exacerbated and there are more than 21 million Yemenis, meaning two-thirds of the population in Yemen need humanitarian assistance."
He pointed out that Yemen is suffering from the biggest humanitarian disaster in food insecurity, noting that there are about 17.8 million suffering from food insecurity, of which 8.2 million people are suffering from acute food insecurity who only eat one meal and do not know where their next meal is coming from.
McGoldrick said that the United Nations, despite the challenges, difficulties and lack of financial resources, contributed to the implementation of the humanitarian response plan to 60 percent of the total requested amount of two billion and 300 million dollars, pointing out that the United Nations provides direct food assistance to seven million people a month.
"The humanitarian situation in Yemen this year has been poor and deteriorating. If the conflict continues over the next year, the suffering of the Yemenis will be doubled and the lives of millions will be put at risk," he said.