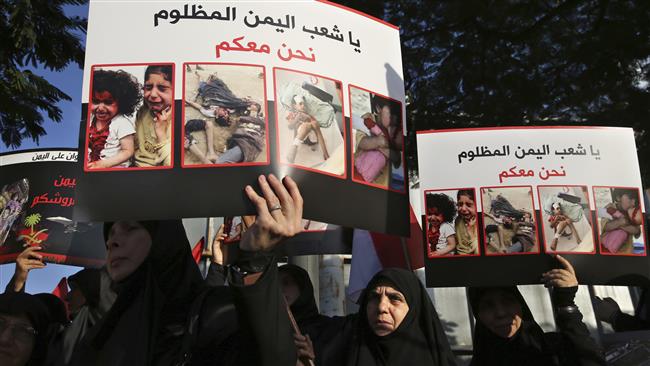 Hezbollah blasts Saudi Arabia for high death toll from Yemen war
YemenExtra
M.A.
The Lebanese resistance movement Hezbollah has called on the Saudi regime to end its deadly military aggression on Yemen, demanding a swift political solution to the crisis in the impoverished country.
In a statement released on Wednesday, Hezbollah reiterated its support for "the oppressed and steadfast people of Yemen" and emphasized that their resilience would result in "victory."
It further lambasted Saudi Arabia for the high death toll from the offensive on Yemen, calling for "a comprehensive and speedy political solution" to the conflict there.
"We call on Muslim, Arab people to raise their voices in a bid to stop the humanitarian catastrophe in Yemen," Hezbollah added.
Tuesday marked the 1,000th day since the Saudi regime and a group of its vassal states unleashed a military campaign against Yemen, at a time when the Arabian Peninsula state was grappling with an internal conflict.
The Western-backed offensive has, however, achieved neither of its goals as it has been met with stiff resistance from Ansarullah and popular groups.
The Saudi-led war, which is accompanied by a land, aerial and naval blockade of Yemen, has so far killed more than 12,000 people and led to a humanitarian crisis.
Some seven million people are estimated to be on the brink of famine in Yemen, which is also in the grip of the world's worst cholera outbreak.
Source: PressTV