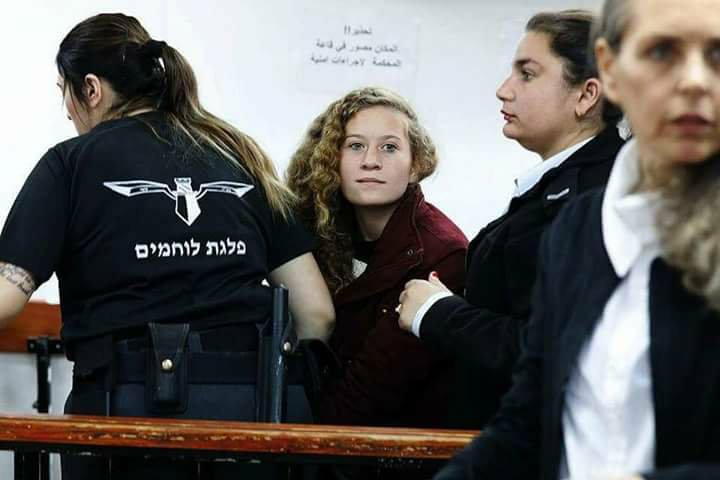 Israeli Court Refuses to Release Palestinian Minor Ahed Tamimi
YemenExtra
M.A.
An Israeli court denied, Sunday, an appeal for the release of Palestinian detained world-renowned teen, 'Ahed Tamimi, 16, who stands accused of "assaulting soldiers," who raided her family home in Nabi Saleh town, near Ramallah, before abducting her along with her mother, last Tuesday.
A video published on social media outlets showed Tamimi in court, cuffed and surrounded by Israeli officers, when her lawyer's voice could be heard in the background saying, "'Hello Ahed, are you OK?" before the teenage girl nodded, while the soldiers were trying to prevent any communication with her.
It is worth mentioning that, one day after the soldiers abducted 'Ahed and her mother, the army invaded Nabi Saleh again and abducted her cousin Noor Tamimi.
Palestinian sources reported that Israeli occupation authorities transferred the Palestinian minor between at least three different detention centers and prisons.
Source: Websites