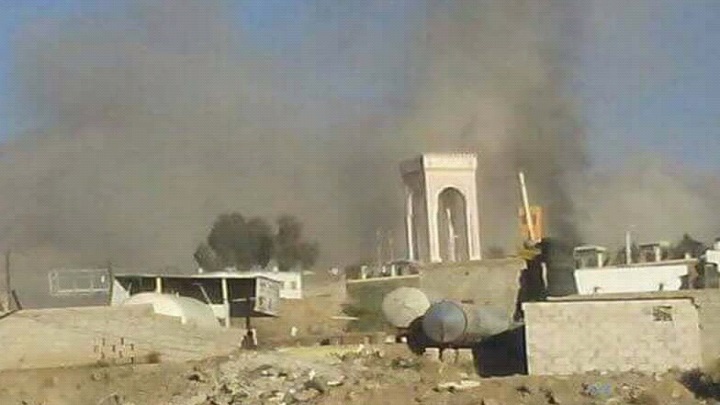 Saudi Warplanes Target a Memorial for the Egyptian Soldiers in Sana'a
YemenExtra
M.A.
The Saudi-led coalition targeted the guard's house of the "Egyptian grave" in the area west of the Yemei capital Sana'a, killing 11 people and wounding four, including children, in a crime contrary to all values and humanitarian norms.
The crime destroyed the guard's house and damaged the Egyptian tomb, local source told YemenExtra.
The Egyptian tomb is a memorial to the victims of the Arab Republic of Egypt in Yemen during the revolution of 26 September in the sixties of the last century.
The Egyptian tomb is a decorated monument reached through a long edifice. Next to it is a small park set up by the Egyptian government, which has become a destination for dozens of Yemeni families who want to spend a few hours with fresh air.
Above it is the Chinese tomb, commemorating the dozens of Chinese workers and engineers who have died on the land of Yemen doing their job of building infrastructure projects from China.