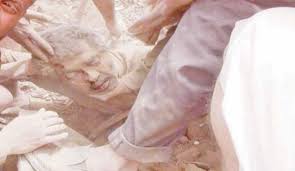 Saudis bombard innocent people upon every failure
YemenExtra
SH.A.
After more than a thousand days since the commencement of the devastating war, Saudi Arabia has shown that upon every defeat in the battlefields and areas of operations, it will bombard defenseless people and kill innocent Yemeni women and children.
US-Saudi Coaltion airstrikes on a market in Taiz, as well as continuous attacks on civilian targets in several Yemeni cities over the past few days, which killed and wounded tens of innocent Yemeni citizens including women and children. He also called for an end in these cowardly attacks.
As well as,nearly three years of the Saudi led coalition war has left devastating impacts on Yemen's infrastructure. Government officials say roads and bridges have been badly damaged, costing Yemen more than 1,400 million dollars.