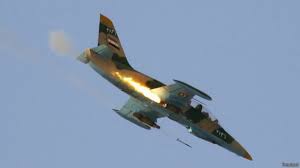 Daily brutal massacres against the steadfast people of Yemen
YemenExtra
SH.A.
New Yemeni citizen was injured in a raid launched by the US-Saudi Arabia, today Thursday, on Al-Mutama district of Al-Jouf province.
A security source in the province said that a citizen was seriously injured by the targeting of the aggressive air force on a truck in Al-Mutama.
In the last few days, the US-Saudi aggressive alliance intensified its brutal massacres against the steadfast people of Yemen, leaving hundreds of martyrs and wounded, including children and women.