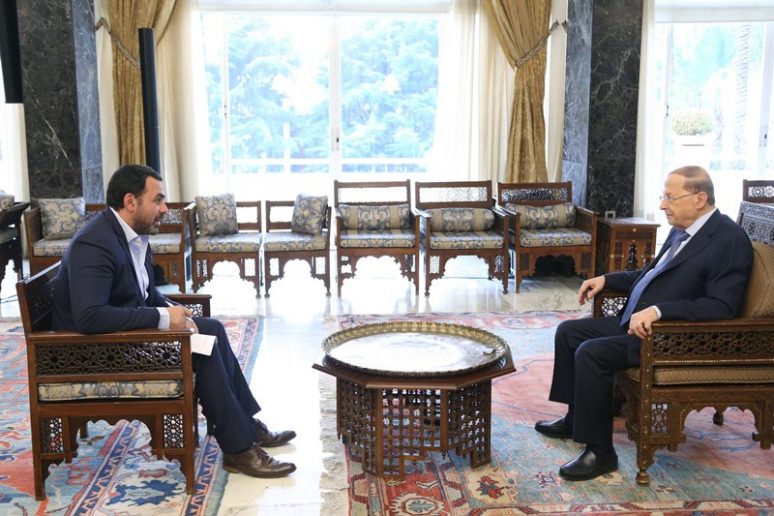 Lebanon will defend its territory from Israeli aggression: Aoun
YemenExtra
M.A.
Lebanese President Michel 'Aoun conducted an interview with Egypt's ON Live, Monday, in order to discuss a number of topics affecting the country.
The primary focus of the interview, however, was his latest meeting with Speaker of Parliament Nabih Berri and Prime Minister Saad Hariri in regards to the recent Israeli airstrikes in Syria and Israel's attempts to claim the Block 9 section of the Mediterrean.
The Lebanese President told ON Live that Lebanon will defend itself if Israel chooses to encroach on the country's economic resources.
"Lebanon has made a decision to defend itself in case of an Israeli aggression or encroachment on its rightful access to its offshore oil and gas resources," 'Aoun stated.
"So far, there has been no attack and it seems unlikely that Israel will carry out its threats," he continued.
President Aoun assured that he gave no importance to Israel's "verbal provocations", but warned "against new wars if these provocations are translated into action".
He called for resolving the issue of contentious border points, refusing Israel's construction of a wall on Lebanese territory.
"Peace can not be built on threats of war but by a new approach that is to reach a determination of rights and a minimum of justice, something that has not yet happened," he said, affirming all the Lebanese constituents determination to maintain stability in Lebanon.
Source: NNA